Published April 15th, 2018 - 11:59 GMT
By Elena Izyumova
In February 2018, Jordan approved a citizenship-for-investment programme and additional provisions for granting residency to buyers of property above $282,000. Although Jordanian citizenship or residency will only be granted to 500 applicants per year, the government hopes that the new investment programme will stimulate foreign capital inflows. By the middle of April, the Jordan Investment Commission had furthermore received 52 applications, 34 of which had met all requirements and were pending approval. Will the new measure have an effect on the local property market?
An economy dependent on non-residents
The Hashemite Kingdom of Jordan is one of the smallest Middle Eastern countries. With a territory of 92,000 km², it is 20 times smaller than Saudi Arabia, 10 times smaller than Egypt and twice smaller than Syria. According to 2017 data from the Department of Statistics, Jordan has a population of 10.1 million, 42% of which live in Amman, the country's capital. According to local media outlet The Jordan Times, Jordanians account for only 70% of the population, the rest being Syrians (1.3 million), Egyptians (636,000), Palestinians (634,000) and Iraqis (131,000).
Jordan's economic success is modest in comparison to its Middle Eastern neighbours. The scarcity of water, oil and other resources mean the country has a strong dependence on foreign aid (primarily from the United States). Additionally, according to 2016 data from Jordan's Economic Policy Council, 20% of the country's population lives below the poverty line, and while the official unemployment rate is 18.5%, the situation is aggravated due to an influx of migrants from Syria.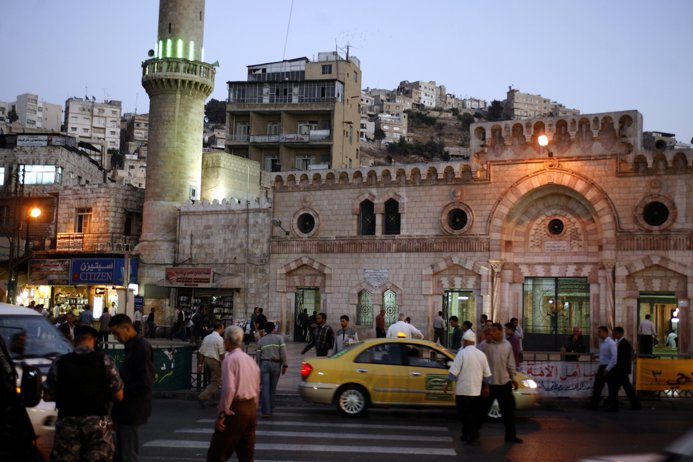 Jordan accommodates the largest number of registered refugees in the world: 2.8 million, according to the UN refugee agencies UNRWA and UNHCR urf / Depositphotos
Tourism is one of the most important economic sectors in the Kingdom: according to the Department of Statistics, it accounts for 10% of the country's GDP. According to official data, in 2017, Jordan registered 1.1 million international tourist arrivals. Almost a quarter of the tourists (250,000) come for medical treatment, but the government is targeting 300,000 for 2018. According to International Trade Association statistics, Jordan has the fifth best medical tourism industry in the world. The medical segment brings $1 billion annually, which accounts for 3.5% of Jordan's GDP, The Jordan Times reported, citing Private Hospitals Association (PHA) president Fawzi Hammouri. Nine Jordanian hospitals are currently accredited with Joint Commission International, one of the world's most credible organisations establishing international operating standards for clinics. According to Mr Hammouri, another five hospitals are in the process of being accredited.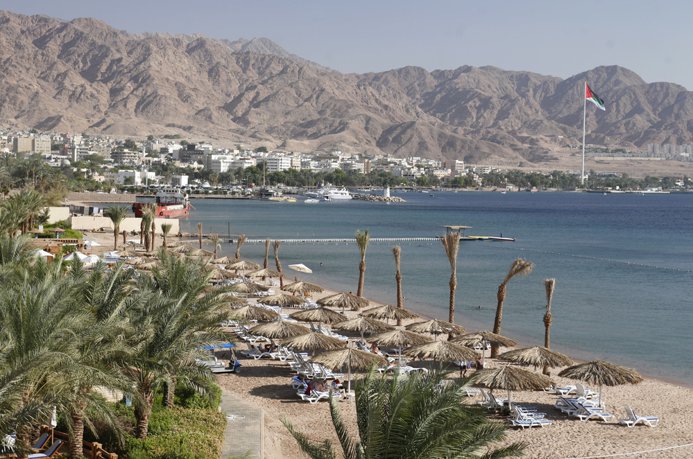 According to the Medical Tourism Corporation, a US company that helps patients find treatment in foreign countries, services offered by Jordanian clinics are approximately four times cheaper compared to the US urf / Depositphotos
Property market: low incomes and high prices
Non-residents play a significant role in another sector of Jordan's economy —the local property market. According to the Department of Lands and Survey, foreign nationals bought 2,060 apartments and 715 land plots in Jordan in 2017. According to the Arab Weekly, major foreign investors include Iraqis, who spent $221.7 million on local property, Syrians ($114.3 million) and Saudi Arabians ($89.4 million).
However, the volume of investments made in the local market is falling. In 2017, property transactions totalled $454 million, 15% less than in 2016. Experts believe that non-residents are driving local property prices up.
"An Iraqi family paid $1.12 million in cash for a four-storey building in Amman; the Jordanians, who make so much effort to buy a small apartment with a loan, can't afford such a purchase", real estate agent Fayez Hannan was quoted by The Arab Weekly as saying.
According to estimates by Jordanian realtors, prices are beyond the reach of locals – a two-bedroom apartment in a well-situated district of Amman costs about $170,000, while the average Jordanian salary as of March 2018 is $630 per month, according to Numbeo.
More stories:
According to The Arab Weekly, citing the Central Bank of Jordan, residential property has become 1.5 times more expensive over the past decade. "The prices for all types of residential property have grown by 54%, industrial and commercial properties have increased in value by 12%, land plots in general have become 47% more expensive, Osman Abssi, an owner of an Amman real estate agency, told the media outlet. "Local residents can hardly afford buying even a small apartment amid such a price growth", he added.  However, according to the Central Bank's statistics, property prices only grew by 1% in 2017.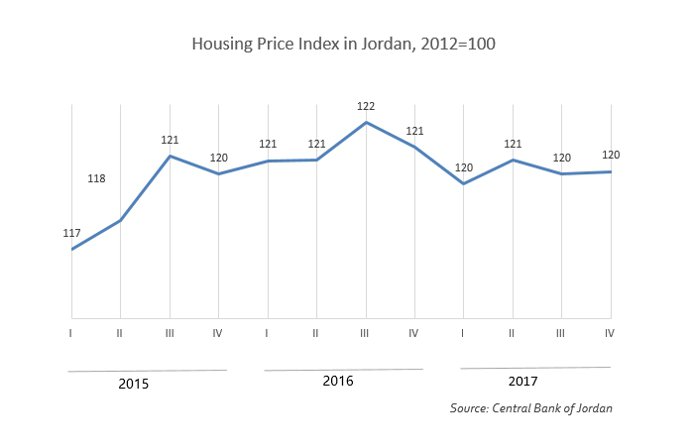 The volume of transactions in Jordan's real estate market has been falling since 2014. According to the Department of Lands and Survey, the total transaction amount shrank by 13% in 2017, falling from $9.9 billion to $8.6 billion.
According to analysts, the growth of Jordan's real estate market is limited by the low incomes of the country's population and high mortgage rates. For example, Arab Bank, the largest regional bank, charges 7.5% per annum. The rates of construction are also falling: according to the Department of Statistics, the number of construction permits issued for residential property has been decreasing for the past five years. In 2017, 4,290 permits were issued, which was 11% less than 2016 and 40% less than 2013.