Published May 26th, 2016 - 07:25 GMT
From actors to designers, filmmakers and journalists, check out all the Arabs who made it to the Cannes Film Festival 2016.
Raya Abirached
This year was a first for the baby in her belly, but definitely not for her. Raya's first Cannes was 20 years ago, and she has only missed one ever since. I don't think she'll be missing many in the future — for movie journos of that calibre, Cannes is like a pilgrimage.
'Eshtebak' Cast and Crew
Opening the Un Certain Regard selection with Egyptian movie Eshtebak, Nelly Karim, director Mohamed Diab and his wife, as well as producer Mohamed Hefzy walked the famous Cannes Film Festival stairs with elegance. Many members of the cast and crew also made it to Cannes, and here are a few shots of them:
Mohieb Dahabieh
Mohieb Dahabieh, a creative director, styled loads of celebrities this year, making them look impeccable, including Thai actress Araya Hargate, Bollywood actress Sonam Kapoor, model Jourdan Dunn and more!
Elie Saab
Elie Saab always has a huge presence in Cannes as much as he does in every major celebrity event. But this year, we were blessed by Monsieur Elie Saab's presence himself, with his own table at the biggest charity event of the year, the amfAR raising money for AIDS research.
Numerous stars wore him of course, from model Toni Garn (the face of Elie Saab's new fragrance Rose Couture) to Kendall Jenner and Vanessa Paradis.
Elie Saab will be launching an eyewear collection for the first time next year, and they decided to give a preview in Cannes, which was a huge success and was already worn by the one and only Julia Roberts.
Jessica Kahawaty
This gorgeous Lebanese babe made many appearances throughout the festival at all the glam parties.
Zeina Nabulsi
Lebanese designer and stylist Zeina Nabulsi was also seen at many events, including De Grisogono on Tuesday.
Zainab Salbi
Iraqi author Zainab Salbi, who started her own new TV show Nida'a about ordinary Arab women doing extraordinary things, was in Cannes for a "Women in Motion" panel with Salma Hayek. 
Loubna Abidar
Loubna Abidar is a Moroccan actress who had to flee after being harassed for her role in Much Lovedabout prostitution in Morocco.
Ola Al Fares
Our Middle Eastern face for L'Oreal was the beautiful and smart Ola Al Fares, who walked the carpet of Cannes exquisitely.
Afef Jnifen
Tunisian model and TV host Afef Jnifen at the anfAR in Cannes wearing Elie Saab.
Bella Hadid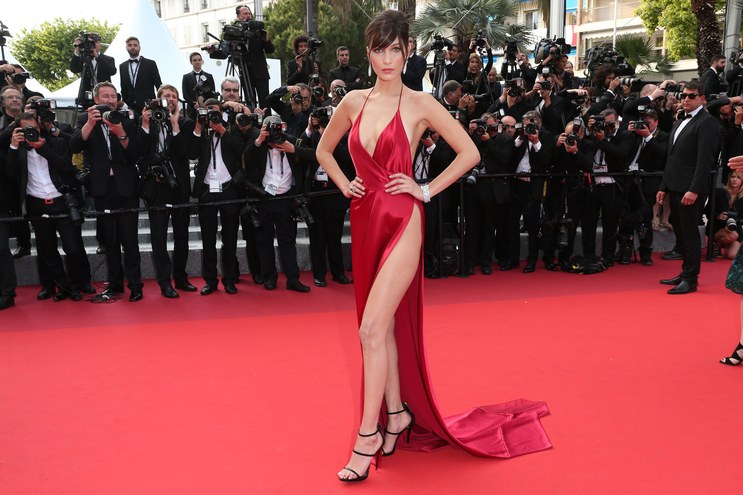 In an interview I did with Bella for MBC, she told me she found it so cool to be able to say, "I'm from Palestine" because it's so special. And we just fell in love instantly.
Marianne Khoury
Director Marianne Khoury as well as members of Mr. Youssef Chahine's family gathered at a special screening of one of his all-time classics, Adieu Bonaparte, selected for Cannes Classics — because a Cannes without a mention of Youssef Chahine wouldn't really be a Cannes.
Amal Clooney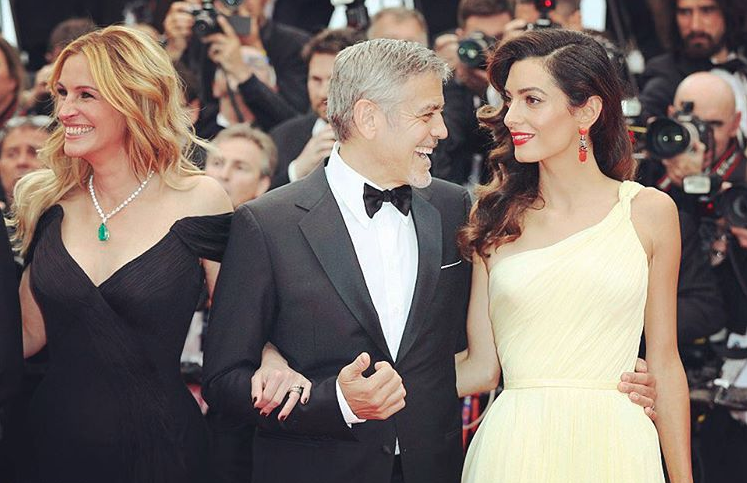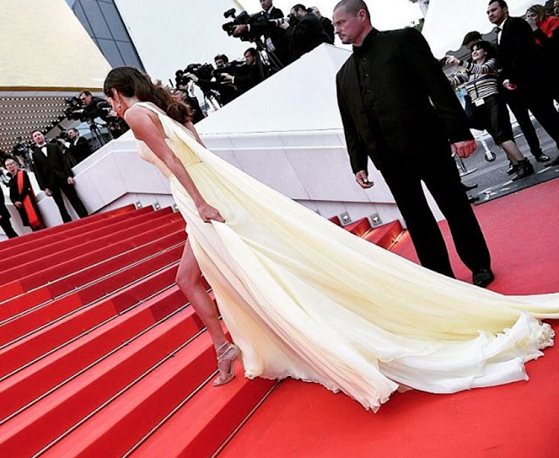 Mrs. Clooney accompanied her husband in Cannes for his movie Money Monster by Jodie Foster and also starring Julia Roberts.
Charbel Zoe
Paris Hilton, a regular in Cannes, wore Charbel Zoe's nude short glittery dress.
Zuhair Murad
Very popular amongst the stars. This year in Cannes, he dressed celebrities such as:
Georges Hobeika
Lebanese designer Georges Hobeika had a big showroom at the iconic Martinez hotel in Cannes this year and dressed a number of celebs, a few of which were:
And finaly, I can't help but mention: moi!