Published January 11th, 2016 - 02:39 GMT
With popcorn on our laps and our nails under our teeth, most of us expected the best TV series, Drama Golden Globe award to go to Game of Thrones or any other one of those huge TV series even though we secretly wished for it to go to Mr. Robot to get some sense of Arab Pride.
Well, maybe Santa is alive after all and answered our secret prayers last Christmas because the best TV series, Drama Golden Globe award went to Mr. Robot! Sam Esmail, a brilliant Egyptian that brought us all pride, made us all stand on our toes specially after thanking his family in Arabic. While Egyptians that are engulfed in a bubble of pessimism usually lose all hope in all matters, all hope is not lost in Egyptian based television and Sam Esmail proved that to all of us yesterday during the Golden Globe awards.
While Sam Esmail brought pride to the Arab world yesterday, several other Arabs, or some that are of Arab descent, also continue to bring us pride. Here is a list of some of those brilliant superstars:
Omar El-Sherif
Even though he won those two Golden Globe awards in 1963 and 1966 for best actor and best supporting actor, Omar El-Sherif continues to be a legend until today and will always be for years to come. He is the man that introduced us to the adrenaline rush of witnessing an Egyptian taking home a Golden Globe award! 
Jerry Seinfeld
Well known as a brilliant American comedian, Seinfeld actually comes from a Syrian descent. Any award winning actor that has some connection by blood to us Arabs will bring us pride. Jerry Seinfeld won the Golden Globe award for Best Actor in a television series in 1994. While most people will disregard his Arab origins, I personally am still happy that he won that award and will continue to picture him as a Syrian in my head!
Teri Hatcher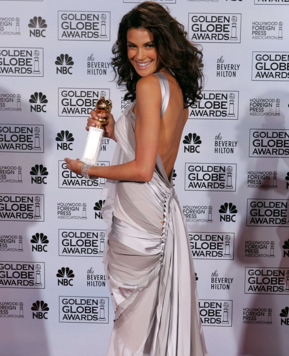 For all those girls out there that were once addicted to desperate housewives and were already overjoyed by the fact that Teri won this award in 2005 just because you absolutely loved the series, well Teri Hatcher comes from a Syrian descent… you're welcome! 
Tony Shalhoub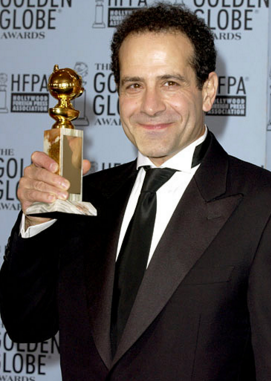 The most well known western actor that has something of the Arab within, Tony Shalhoub is originally from the Levant region between Syria and Lebanon and has won the Golden Globe award for best actor in a TV series in 2003 in his famous series, Monk.
Hany Abu-Assad
Abu-Assad is a Palestinian director that won the Golden Globe award for his movie, Paradise Now for best foreign language film in 2006. This breathtaking movie proved to be a hit far beyond the realm of the Arab world.