Published April 4th, 2016 - 08:44 GMT
We said it before, and we'll keep on saying it until Egypt hopefully becomes a fashion capital: We've got some serious talent. The kind of innovation and originality that makes your jaw drop when you hear that they are oozing out of designers as young as 20 years old, in a city where talent is hardly ever acknowledged or embraced.
Remember when Egypt's youngest fashion darling, Norine Farah, was featured in New York Fashion Week and we absolutely freaked out? Well, she is back and leaving us hyperventilating with her killer new collection, "The Mate 8", inspired by Huawei's newest flagship smartphone and shot at the stunning and off-the-beaten path Fayoum Wadi Rayan. A brilliant move that perfectly blends fashion and tourism.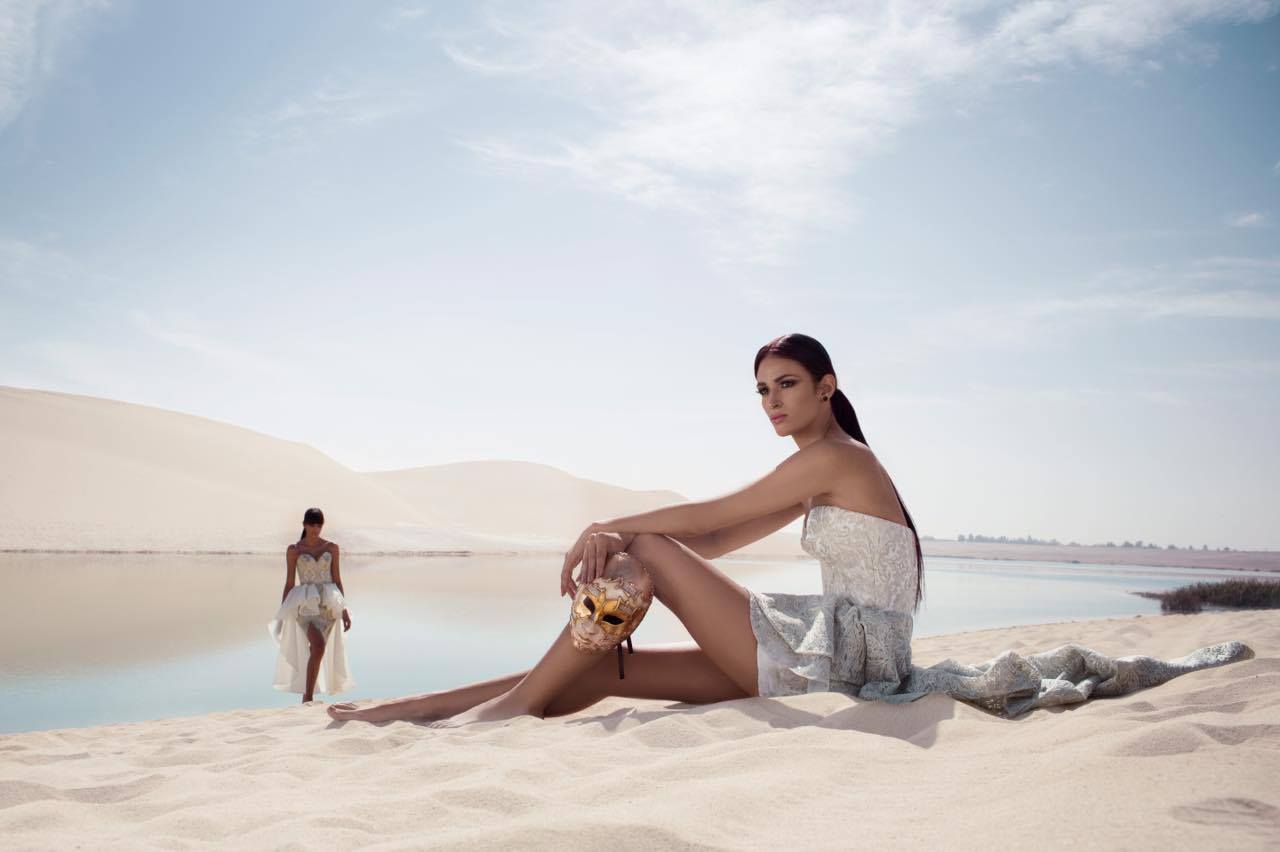 "My newest collection was inspired by the Huawei Mate 8 phone's design," Norine told us. "I chose three different themes to show off the many aspects I love in the phone. The first is elegant and sophisticated baroque inspired, then comes the hip, rock, always trendy theme and lastly, the smooth and silky soft theme."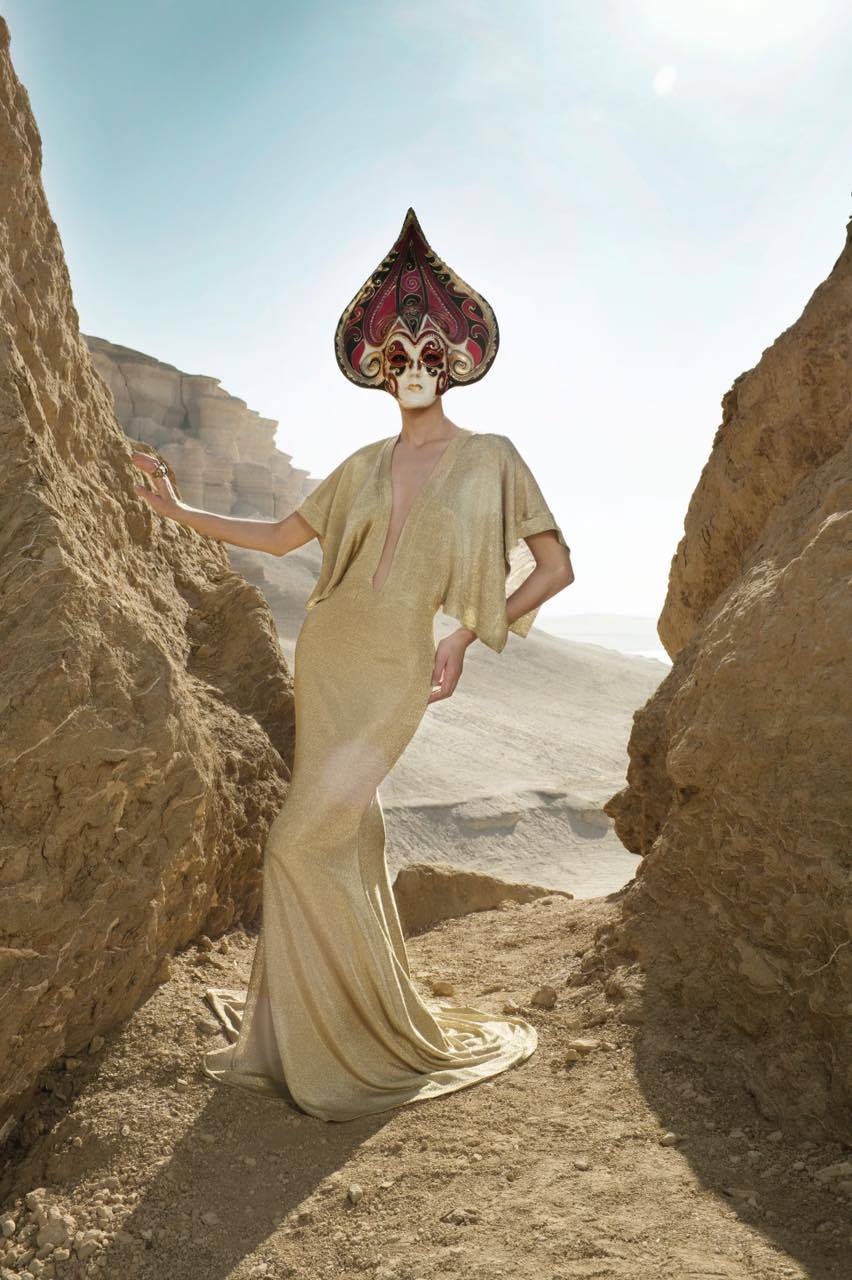 "The gold dress is the main star. I chose gold because I personally love my gold Mate 8," she explained. "The dress reflects my interpretation of the phone's aesthetics. It's one solid, rich color. The cut of the dress is edgy, yet at the same time soft and body hugging. It looks elegant beyond its time — at least that's how I see it. I personally believe it's the most comfortable gown I have ever made because the fabric drapes very elegantly without needing a corset. Lastly, the dress can be worn front-to-back reversed, which is a reflection of the features I see in the phone"
Usually, technology imitates fashion, but this collection turns that concept on its head; this gold piece is the first-ever dress inspired by a phone. 
As a brand ambassador for Huawei, we're sure the talented Norine Farah has even more stunning projects in the works. So stay tuned to what she'll be doing next with Huawei!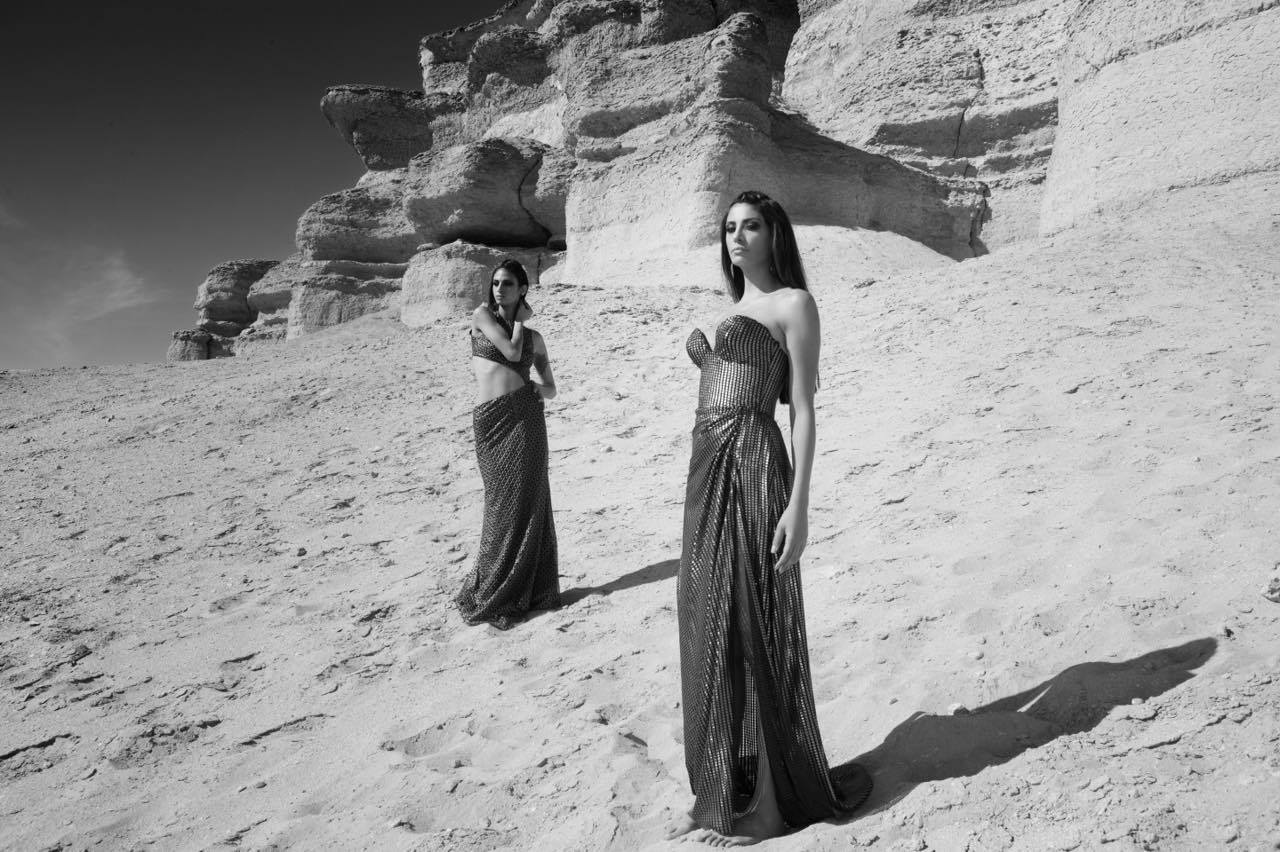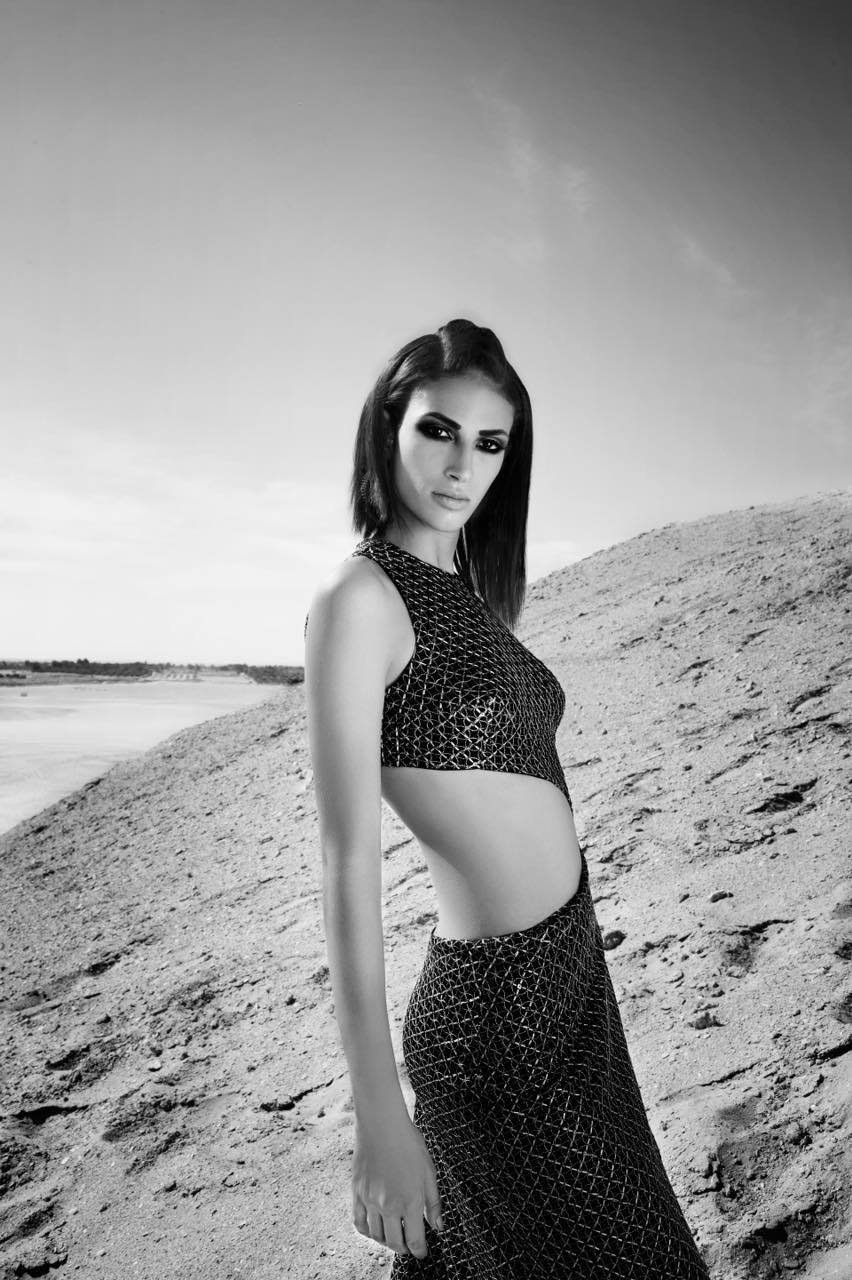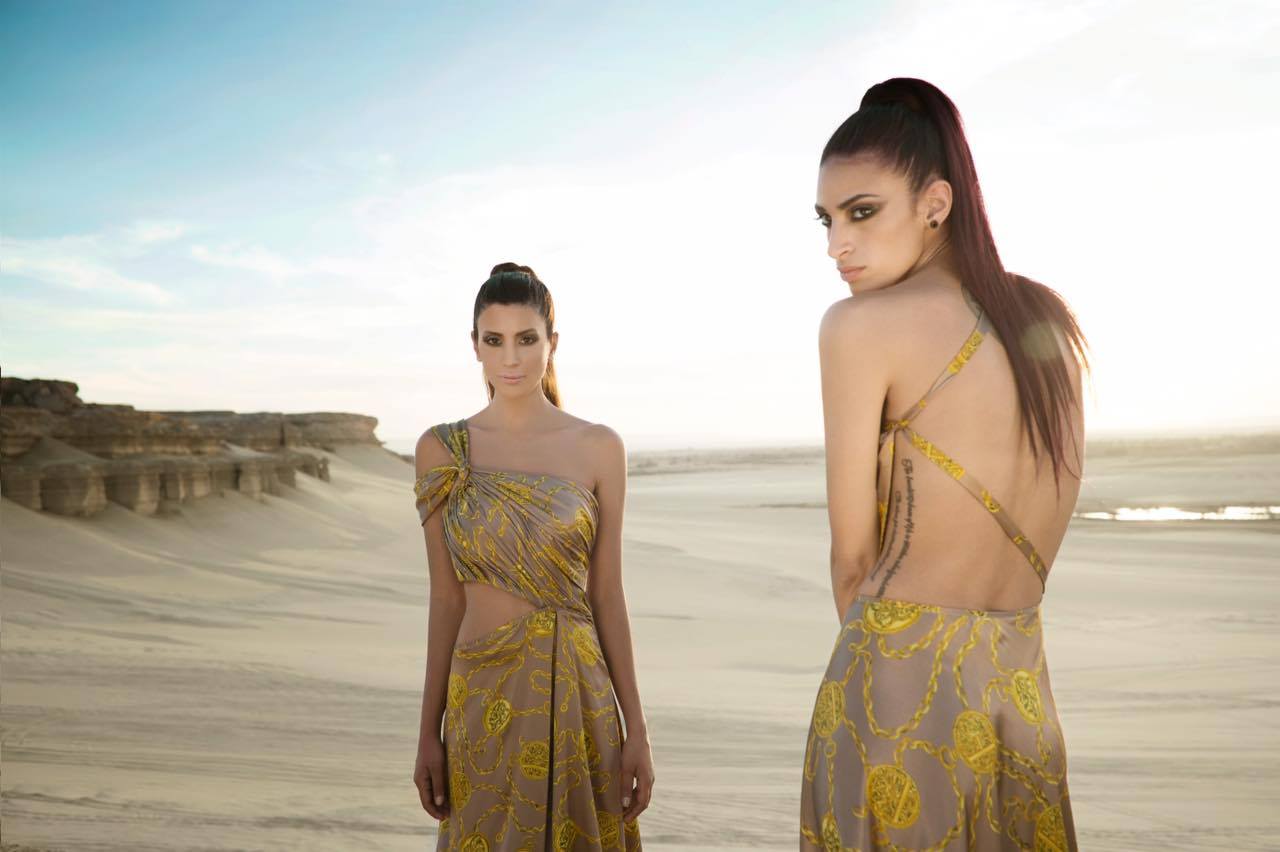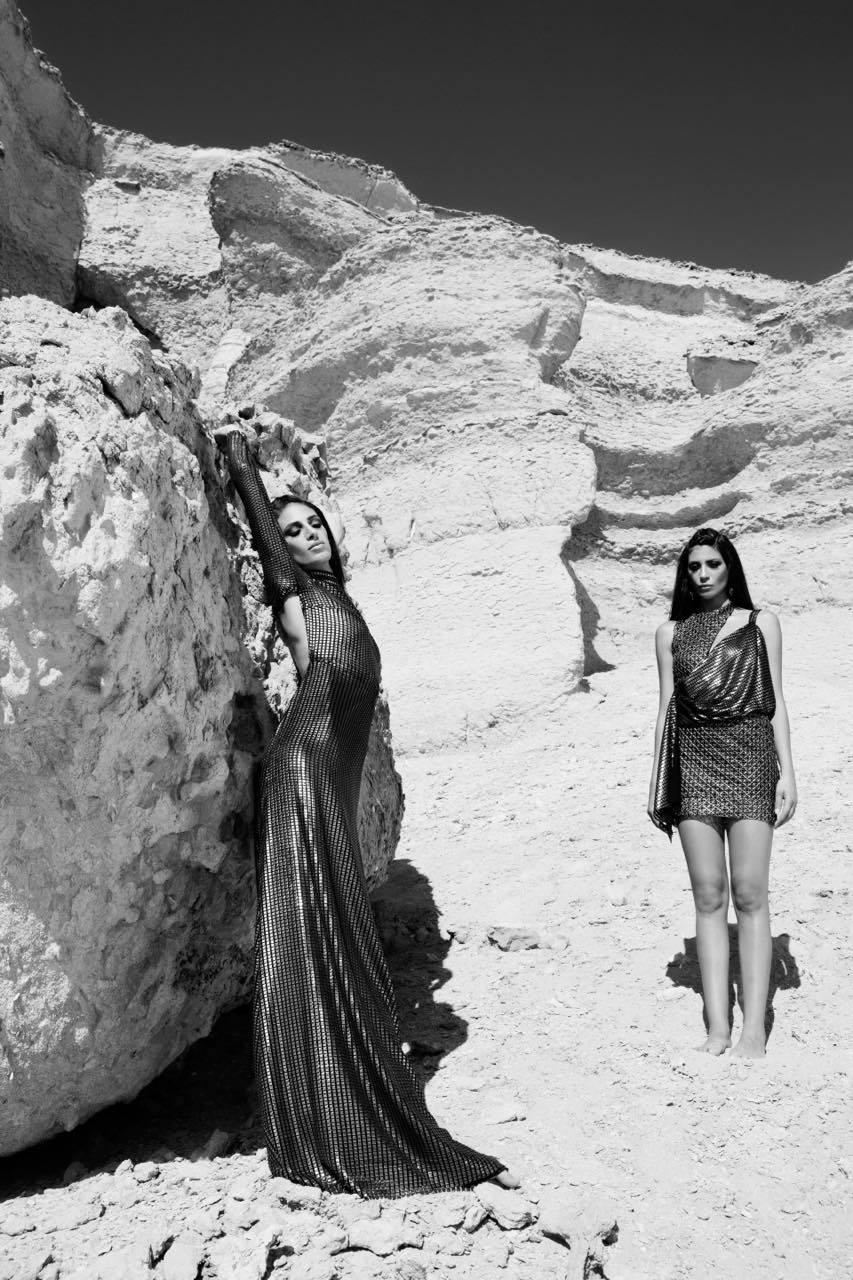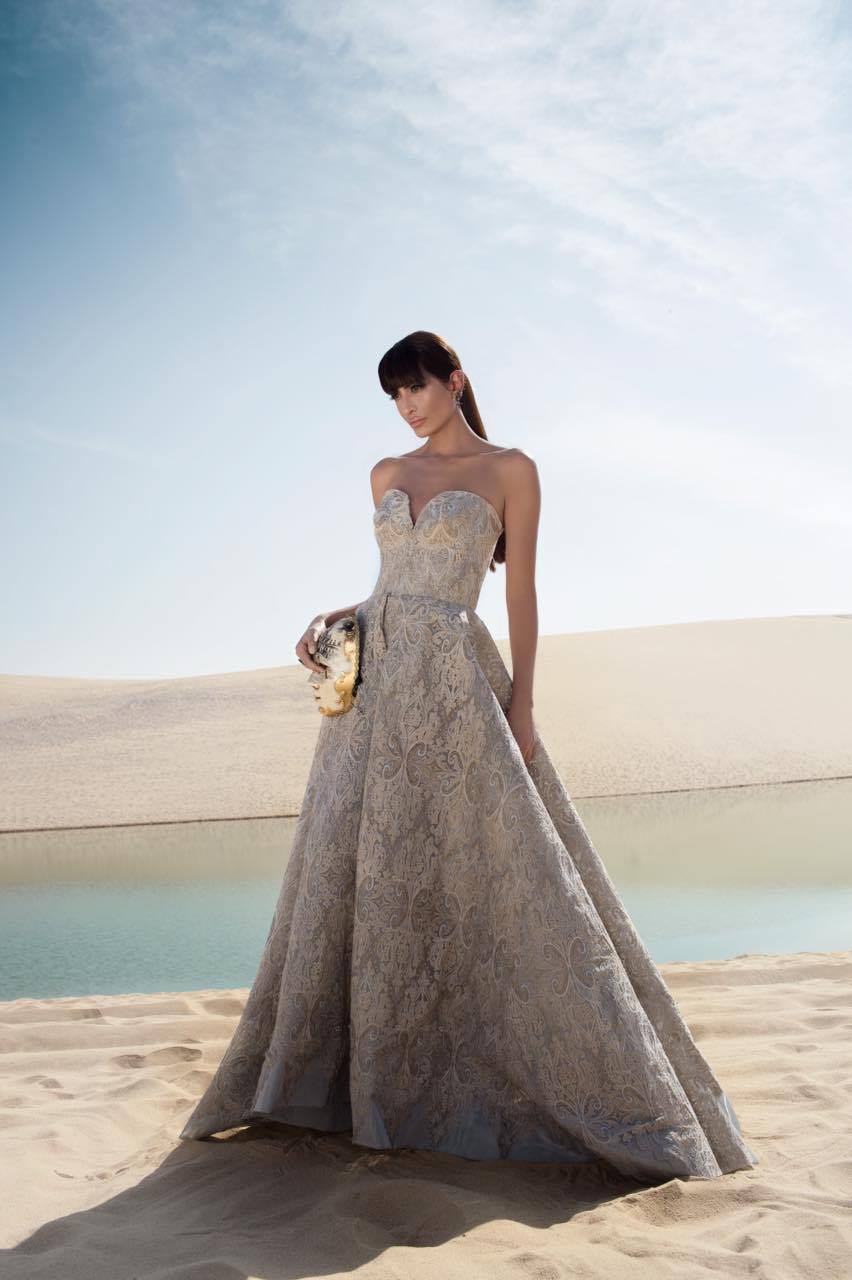 Credits:
Fashion Designer: Norine Farah
Production: Blow Creative Studio
Stylist: Farah El Sayed
Models: Fatma Hassan and Sarah Bombosh
Photography: Batool Al Daawi
Makeup Artist: Mirna Kauzman
Hair Stylist: Patrick Doch by Mohamed Al Sagheer Spa and Beauty Salon

By Dina Hashish