Published April 3rd, 2017 - 06:11 GMT
I absolutely love Ehab Tawfik. He was my life back in the '80s. It's sad how millennials will never understand the effect Tawfik had on our love lives. But this is the Internet and Photoshop era, and the only thing people love right now is Photoshop battles.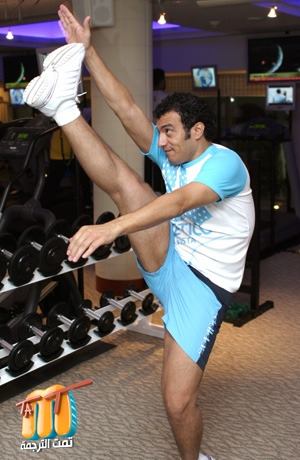 So, Tawfik's social media accounts always take us right back to the '80s and '90s, even when he's simply at the gym working out. A photo of our favorite Egyptian singer getting super stretchy just got its share of Photoshopping and it's epic. Tamat ElTargama Facebook page just gave us one of the funniest battles and we are grateful for this.
Egypt, it's time we start doing this with every epic social media moment. Check out the hilarious photos below: