Ramadan TV review: not strictly halal!
Haifa and Ghada - unwholesome entertainment for Ramadan? (Albawaba edit/file)
In the week leading up to Ramadan, Facebook was flooded with campaigns and calls for some serious TV censorship. Some people thought the whole TV schedule needed to be scrapped, while others thought the state should at least exercise some censorship.
Now, we've had our concerns regarding the halal-ness of our TV shows as well. For one, we had to marathon-watch the entire season of Orange is the New Black, the older and raunchier cousin of Segn el Nessa, in approximately 24 hours. Generally speaking, lesbian activity, naked women and Ramadan don't mix, especially if the aforementioned activities involve Ruby Rose in any capacity.
For a moment, we considered the risk of saving the season finale of Game of Thrones for those long Ramadan mornings, but when you really think about it, Cersei ain't got nothing on Ghada Abdel Razek. Remember those traumatizing scenes when she had a thing with her maybe-son in Hekayet Hayah? #WeWillNeverForgetGhada
While most religions consider blasphemy a religious crime, Egyptian TV considers it sport. In honor of Egypt's national pastime, primarily declaring everything and anything blasphemous, we're breaking down Ramadan's TV schedule to recognize the greatest accomplishments achieved in blasphemy this year.
Ta7t el Saytara
Ta7t el Saytara, which is daily broadcasted on six major TV channels as well as YouTube, is currently under attack for "destruction of morality", allegedly brainwashing the Egyptian people and perpetuating "drug culture".
Despite being almost everyone's favorite show, it has been by far the most controversial one this Ramadan. In fact, just last week, a lawyer filed a lawsuit to take it off the air. People are apparently specifically alarmed by Jamila Awad's character, Hania, a 16 year-old girl experimenting with sex and drugs.
While teenagers sneaking out, having sex and experimenting with drugs isn't exactly news, openly discussing it on national TV is certainly groundbreaking.
While we were initially surprised to find a toddler – OK, she's 16, but same thing, really – discussing her sex skills on TV, we still find ourselves glued to it – OK, YouTube – every single night.
Why is a 30-year old man trying to get with an underage girl? Why is she driving a pink bike to a khoshk and asking "Bobi" for her usual pack of cigarettes? Why are kids still wearing those stupid headbands? How many kids will be grounded after their parents see this? Is Dhafer L'Abidine single?
So. Many. Questions.
7awary Bucharest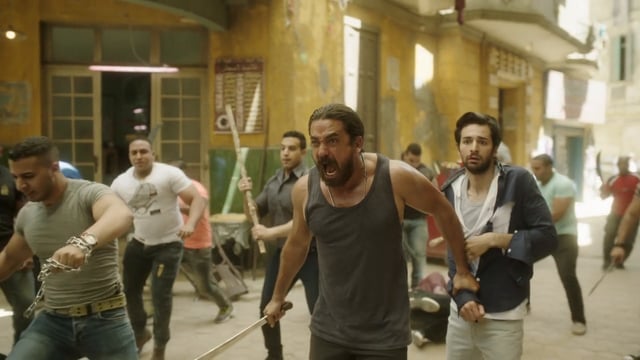 People will definitely talk if the most "appropriately" dressed actress on the show is Dina. Some of the campaigns specifically focused on the cleavage-baring actresses and their, um, "impure" ways.
Amir Karara had previously stated that the show would be free of foul language, but in his defense, he said nothing about escort services and drugs. While it's not one of the most popular shows, the most offensive thing about this show is Amir Karara's ponytail. And maybe May Selim's eyebrows.
Honorable Mentions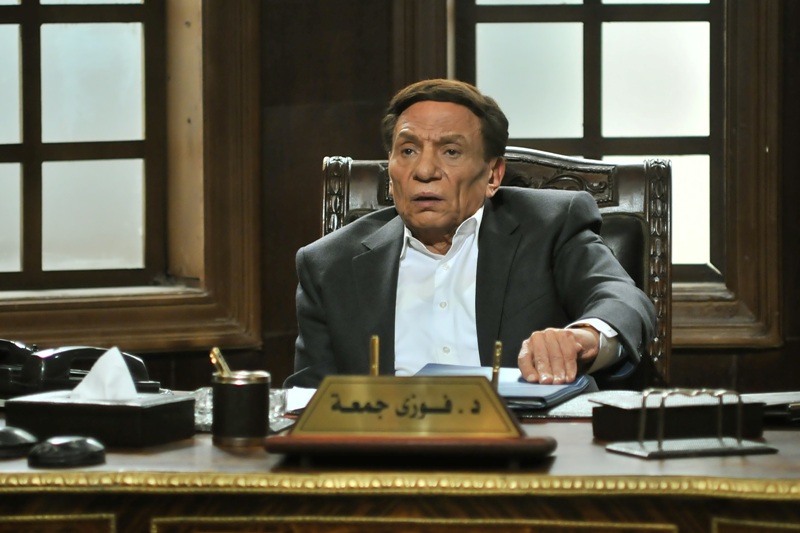 Honorable mentions include Karim AbdelAziz and his foreign prostitute in Wesh Tani, Ghada Adel pondering her lack of cleavage-baring outfits in El Ahd and Adel Imam doing pretty much everything in Ostaz w Ra2is Qesm. MBC Egypt reportedly just received a warning from the censorship authority demanding Imam's show be taken off the air.
All jokes aside, Egyptians are quick to demand censorship for anything that they find mildly "offensive". If you believe these TV shows break your fast, ruin the spirit of Ramadan or offend you for any other reason, just don't watch them. Turn off the TV in your own home. Write an angsty Facebook status about it. Just don't ruin it for everyone else.
Also, if you feel inclined to sue anyone on TV, sue Ramez Galal. Who keeps giving him a TV show and why?