Oil Prices to Correct to $59, Say Analysts [CHART]
Analysts expect a correction in oil to the $59 level of support. See this chart. (Shutterstock)
,
Click here
to add
Organization of Petroleum-Exporting Countries
as an alert
Follow >
Oil took a beating on Wednesday, falling 3 percent after inventory data showed a surprise build. In all fairness, oil was extremely overbought and due for a correction. Let's not forget, the U.S. keeps pumping more and more oil as the price has gone up and the global output remains higher even with OPEC's attempt to curb supply.
Ultimately, expect a correction in oil to the $59 level of support. Note the commodity chart below.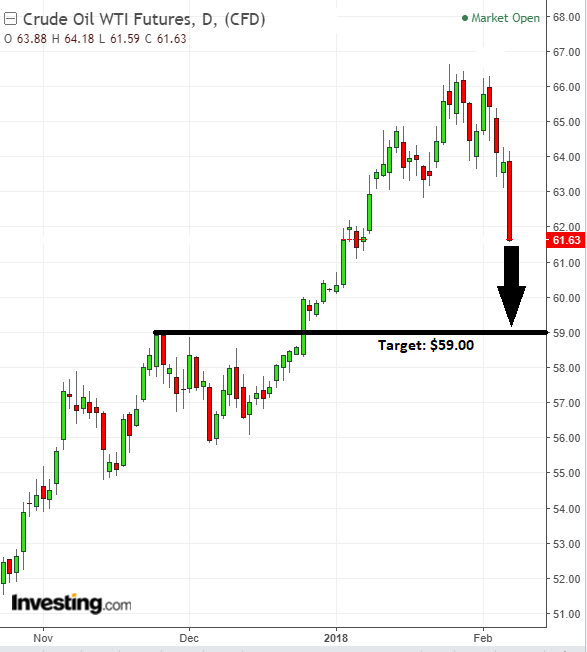 WTI Crude Oil (Credit: Investing.com)
By Gareth Soloway
Related stories: