Published May 6th, 2019 - 11:45 GMT
Highlights
By making your office an enjoyable place to be, you can increase productivity, motivation and of course loyalty, making it easier for your company to hire great talent
Time and time again, it's been proven that great companies hire great talent. The more attractive your brand and your culture, the higher the caliber of talent your company will attract. So how do you ensure this great company culture from all angles?
We've previously discussed many different elements that contribute to this, from great branding, to open communication channels and flexibility for your employees. Now, let's take a look at a couple of simple ways to incorporate fun into the workplace, all without decreasing productivity. If anything, by making your office an enjoyable place to be, you can increase productivity, motivation and of course loyalty, making it easier for your company to hire great talent, as well as retain existing employees.
Here is what we recommend at Bayt.com:
1. Fun Through Design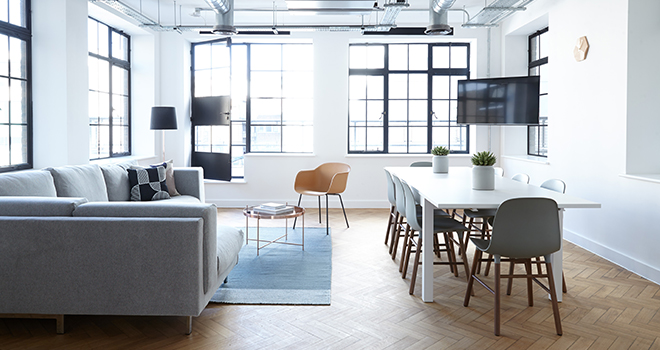 Introduce fun through office design! We spend the majority of our days in the office, so they need to be comfortable, pleasant, and of course, fun. We're not saying you need to install a jungle-gym in the conference room, but do introduce unique design elements that reflect your company's culture. Paint the walls with exciting colors. Open up the space and seating plan. Get rid of white fluorescent lighting. Provide fun spaces, such as creative thinking rooms or game rooms. Scatter bean bags around the office. The options are endless.
You can turn this into a double-win situation, by turning it into a fun team activity as well. Ask your staff what THEY want. Have them brainstorm and suggest ideas that they'd like to implement in the design. Let them decide what they want from their office. More funky? More homey? Empower them to make these decisions.   
2. Fun Through Food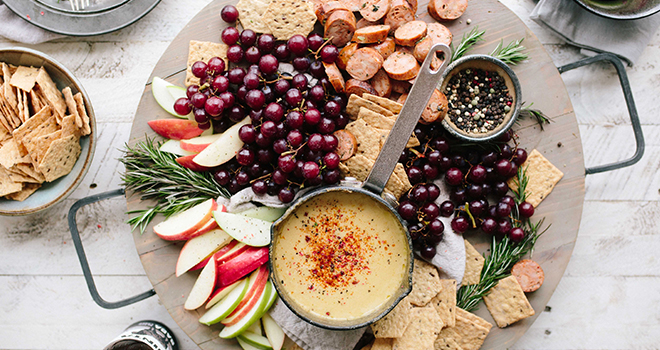 There's nothing worse than eating lunch at your desk. It's not healthy, it doesn't provide the break you need to refresh your brain and most of all it's boring. So make sure you have a proper breakroom for your teams to have lunch in.  Also consider leaving the office for lunch every now and then. Communal lunching is fun. Not only does it encourage better team relationships, it also improves socialization between different teams, which helps building a more cohesive workforce all together.
While you're at it, you might as well organize a monthly potluck. Assign every person a different category, appetizer, main and dessert, and watch the fun begin. With all the different foods to try, and so many questions and conversations revolving around who made what and how, by the end of the potluck everyone will be full, happy, and eagerly looking forward to the next organized event. 
3. Fun Through Celebration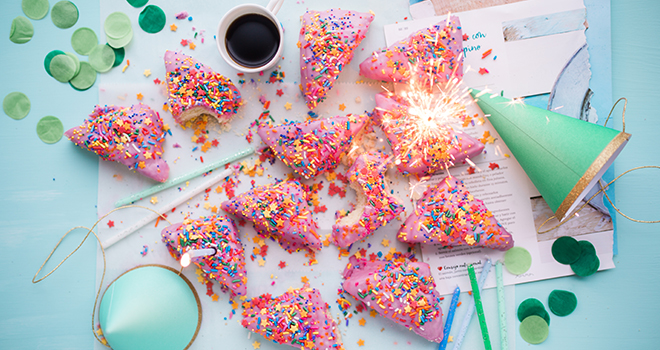 Birthdays, marriages, promotions, and national holidays are all reasons to come together as a company and celebrate. Make it a point to have at least one thing to celebrate every month. For example, you can have one celebration a month for all of your employees with a birthday during that month. Pizza and cake are necessary. After all, who doesn't love cake!? Celebrate the personal milestones, such as one of your employees having their first child or completing their master's degree.
By doing this, you are certainly hitting multiple birds with one strategic stone. You are motivating your employees to keep up their good work, you are reinforcing their belongingness to the company, and you are creating more fun occasions for your company in general. 
4. Fun Through Learning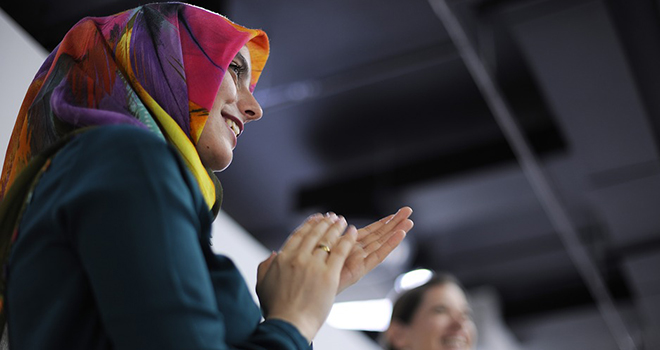 Organize events every once in a while that break the regular routine. Cook offs, sport days or even scavenger hunts. A little competition never hurt anyone and events like these help people break out of their shells and build camaraderie within the organization.
You can also break the routine while remaining productive too, for example, do you have a weekly team meeting? Hold these somewhere outside of the office. Bring in guest speakers and trainers that your employees admire and recommend. Introduce regular workshops that are engaging and insightful. If your budget allows, send your employees to that conference they've been very keen to attend.
Remember, everyone needs a healthy balance of work and play. Take that extra step to show employees that you truly care about their wellbeing and watch your employee engagement improve in leaps and bounds.
This article originally appeared in Bayt.com. This article and all other intellectual property on Bayt.com is the property of Bayt.com. Reproduction of this article in any form is only permissible with written permission from Bayt.com.