Money might not buy happiness, but what it does afford is a greater sense of security and achievement. I'm sure you can all agree, no matter how much you earn, that having a little extra padding for your wallet wouldn't hurt even if you aren't exactly drowning.
But, increasing your income can be challenging for many of us. Depending on your day to day expenses, how many dependents you have under you care or whether you're paying off a loan, improving your income might even seem impossible.
Then again, if it really was impossible, you and I wouldn't be talking right now, would we?
At Bayt.com, we are committed to helping you attain and engineer your lifestyle of choice. Today, we're going to look at some of the best ways in which you can improve your income and increase your net worth this year. Here are a few things you can try in order to get there:
1. Every Hero Needs a Side-Kick
I know that working on the weekends or a few hours after work sounds like a drag. But, investing time into a freelancing gig or a "side-hustle" as some call it can be a lucrative source of supplementary income. This usually involves capitalizing on the skills you currently have by offering non-contractual services to small business and startups that are not looking to hire someone full time. I was once dragged along to my father's office for a summer of "much-needed work experience" (as he put it). It wasn't much in the way of work and my sole task was to edit the company manifesto. It was this huge, 120-page, hulking document that they had been using since the company's inception.
Read More
Jobs in UAE: These Professionals Are in High Demand in 2018
Here's Why You Should Start Using Job Slots
I could not understand why it was riddled with so many errors until someone informed me that there was no person on the pay roll directly responsible for writing and editing their content. Instead they had freelance copywriters, freelance editors, freelance translators and freelance designers. The reason for that, I was told, was that there was no need to have someone with those skills on retainer, and the same work could be achieved for less cost by hiring a freelancer.
Don't let that last line mislead you into thinking freelancing does not bring the money. On the contrary, it is a win-win situation for both you and an employer. Instead of hiring someone and paying them a monthly salary, the employer pays a one-time fee on the rare occasion they need expertise their employees do not have. Subsequently, that money goes to you instead. I'm not sure how that sounds to you, but it sounds pretty good to me.
What also helps is that because freelancing gigs are generally related to your career, skills and goals, it will also help you hugely in the future. The experience you will be gaining in your area of interest will prove useful when applying for future jobs.
If you are a fresh graduate undertaking your very first job, then don't fret. Even if you don't feel that you have the skills and expertise to compete with other freelancers, there are other things you can do in order to earn some extra cash. I would recommend private tutoring, which can also bring home a couple extra hundred a month, babysitting or part-time work on the weekends.
2. Dough What You Love
Now that I've (hopefully) convinced you to consider freelancing, let's move onto the next money maker on the list: monetizing a hobby. I know what you might be thinking, 'How is that different from freelancing?' and believe me, I asked the same question when I first heard about this. Here is the difference: generally, freelancing is work that relates to your professional skills. For example, some copywriters tend to offer freelance writing, editing and translation services. A teacher would offer private tuition classes. A designer would sell branding and design services, and so on and so forth.
Monetizing a hobby is different; it is taking something you enjoy doing and turning it into banknotes. For example, you could be a talented artist and sell digital or traditional prints of your work. Perhaps you make amazing jewelry or knit incredible scarves. You might even enjoy baking and decorating specialty cakes in your spare time. Whatever it is, it can be the ticket to increasing your income if you play your cards right. You will need to invest some time into branding yourself, networking to reach more people and potential clients and marketing your services to them. This might sound like work, but it's a small price to pay to do what you love (and get paid for it!).
And remember, this is especially useful for fresh graduates and candidates with little professional background as it is an easy way to get their CV populated with impressive experiences and new skills.
3. You Raise Me Up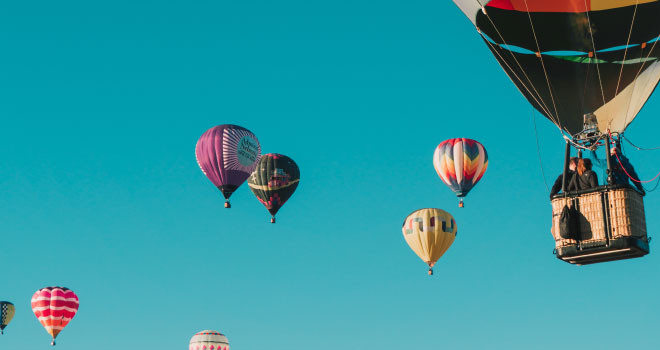 This might seem a little obvious to our readers, but one of the most immediate ways to increase your income is to ask for a raise. If you are reading this, however, it is possible you're either reluctant to ask for a raise or unsure you can. We recently published a blog about promotions and how to know when it's time to climb up the career ladder. I'm going to break down the main points pertaining specifically to raises, but I encourage you to read the blog linked above if you want to kick it up a notch and secure a promotion for yourself.
Even if you are aware of your skills and abilities and confident in your performance, it can be difficult to ask your boss for a salary raise. Bringing up the conversation might seem stressful and you might worry that it will put an awkward strain on your relationship if your manager declines.
If you really don't think you have done enough to warrant a raise or prove that you deserve one, then you should start taking steps to change that. What you could do is focus on learning new skills or developing your existing ones in order to prove your value to your employer and show your commitment to the organization. You could search for training and development courses available in your location. But, if you are unable to find any or feel that you don't have enough time, there is an abundance of courses you can take online from the comfort of your desk on Bayt.com.
That being said, if you are confident that you have shown your employer that you are committed and feel that you have delivered above and beyond what is expected of you, do consider asking for a raise. Bear in mind, of course, that if the company is going through a rough spot financially or is sizing down, it might not be the best time to ask for a salary upgrade. Otherwise, a well-structured and open conversation with your manager is all that stands in between you and a potential pay raise.
4. Stacks in the City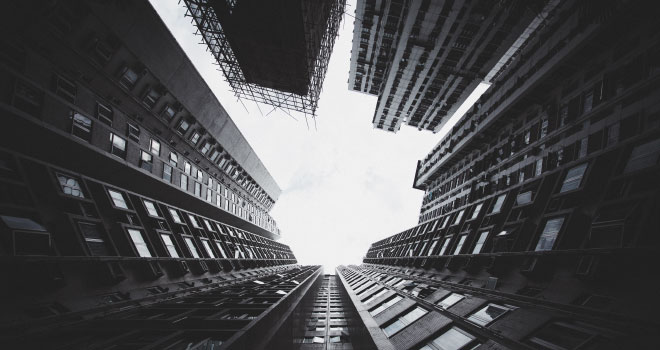 Another possible hindrance to improving your income might just be where you live. If you live in a city with a really high cost of living or low average salary, it can really burn a hole in your bank account. This is an option you should consider carefully, since packing up and moving cities can be easier said than done, but it's definitely worth considering. Instead of burning yourself out trying to make ends meet in a city where the odds are currently stacked against you, you could find a job in a lower-cost city and increase your income.
Alternatively, you could find a job in a city that has a higher average salary. You can use Bayt.com Salaries in order to see how much you should expect based on job role and location. 
By Dalia Larissa Abu-Sharar
This article originally appeared in Bayt.com. This article and all other intellectual property on Bayt.com is the property of Bayt.com. Reproduction of this article in any form is only permissible with written permission from Bayt.com.