Published September 16th, 2020 - 06:30 GMT
Highlights
watchOS 7 comes with blood oxygen measurement, Family Setup that can track children's activity
Apple on Tuesday introduced the latest iterations of its Watch and iPad line, which served as a prelude to its next big reveal expected in the coming weeks.
The tech titan normally holds its flagship special event in September to unveil the newest iPhone, but was forced to move it to a later date owing to the fallout from the coronavirus pandemic that has severely disrupted supply chains.
Still, Apple has emerged unscathed from the Covid effect: As at Tuesday, its stock is up almost 56 per cent this year, handily beating out the broader Nasdaq's 23 per cent gain.
Apple CEO Tim Cook, in his virtual keynote from Apple Park, addressed the challenges brought about by the worldwide Covid-19 pandemic, but expressed confidence that all these will soon be behind us.
"Life won't always be this way and we know there will be better days to come."
First revealed was Apple Watch Series 6, alongside watchOS 7. The new wearable can now measure blood oxygen in just 15 seconds, is 2.5 times brighter and has an always-on altimeter. It also comes in a new Product(RED) colour.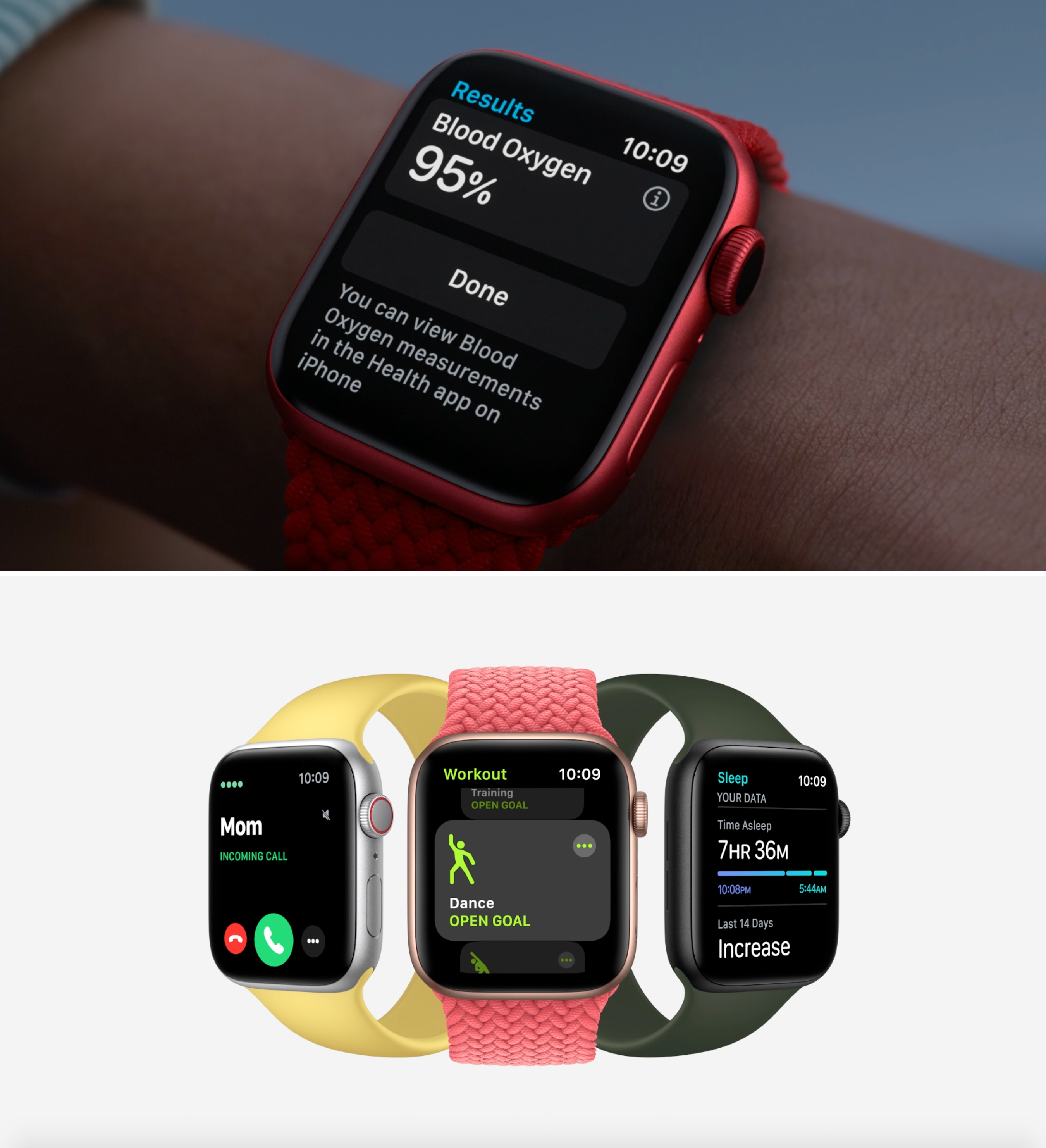 Apple Watch Series 6 in Product(RED) and Watch SE
Also debuted was Family Setup, which allows users to pair iPhones and Watches in order to, among others, keep track of children or set which contacts can be allowed on certain devices. It requires an Apple Watch Series 4 LTE or later and will be available in select carriers and territories initially.
And for the budget-conscious, Apple also introduced Watch SE, a lower-specced Watch that still bears most of the health and safety features of its higher-end peers.
New services
Apple also added to its galloping Services segment by introducing Fitness+, an app that, among others, connects users to trainers for expert coaching and other fitness-related services. The service will be available in select countries by the end of the year and will be priced at $9.99 a month or $79.99 a year. Watch buyers will get three months free.
The long-anticipated Apple One subscription service was also unveiled, a service that clubs in Music, TV+, Arcade and News+, Fitness+ and iCloud. Users will be able to select from different subscriptions that would suit their budget and will be charged from $14.95 to $29.95 a month. A 30-day free trial will also be offered.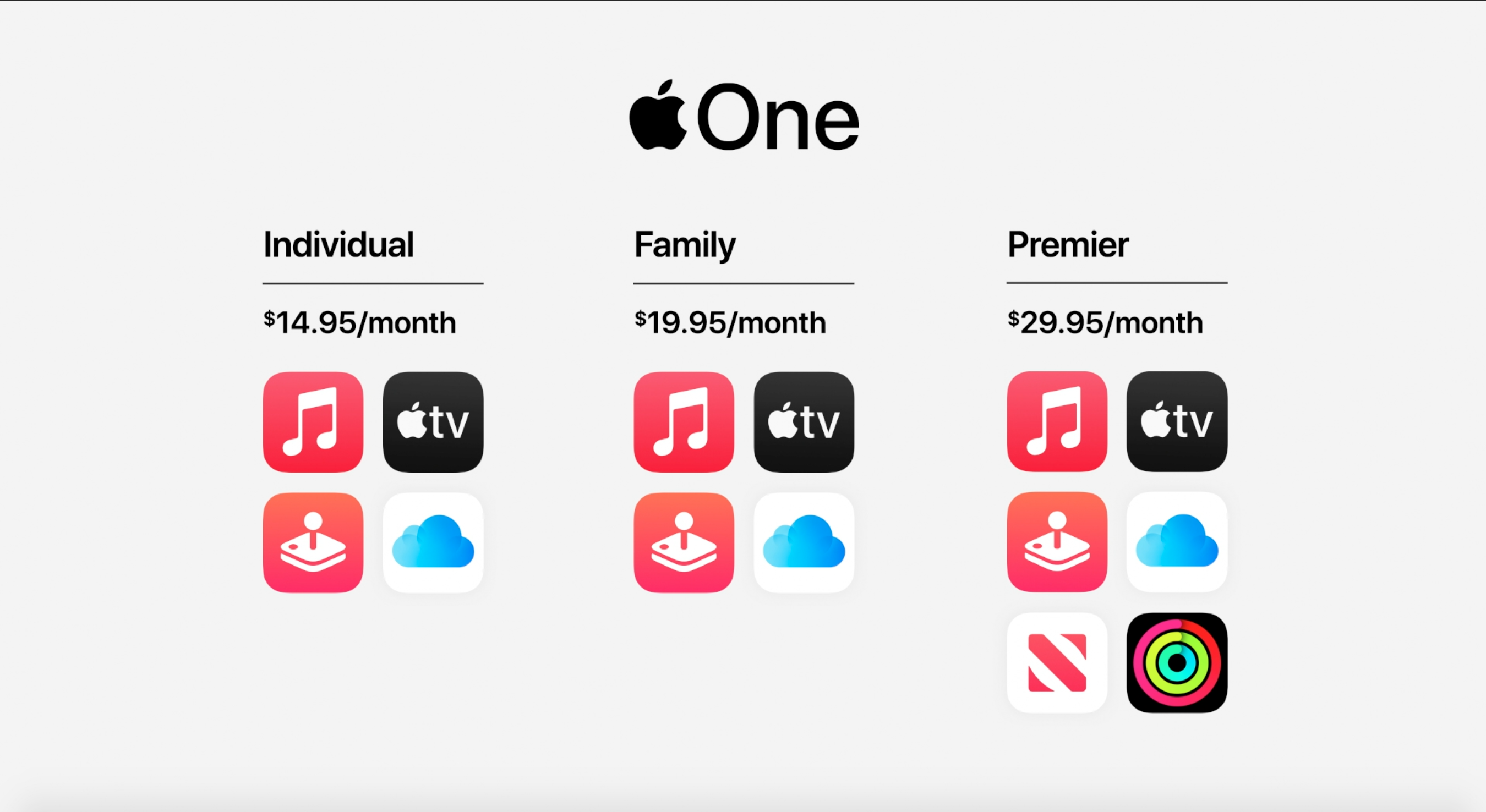 'Big year for iPad'
In its tablet computer category, the eighth-generation iPad was revealed, which will, for the first time, use Apple's Neural Engine, making the device capable of processing five trillion operations in a second. This, the company says, will make it twice as better as the previous generation. Compared to the competition, Apple says is up to three times faster than the top Android tablet and up to six times better than the best Chromebook.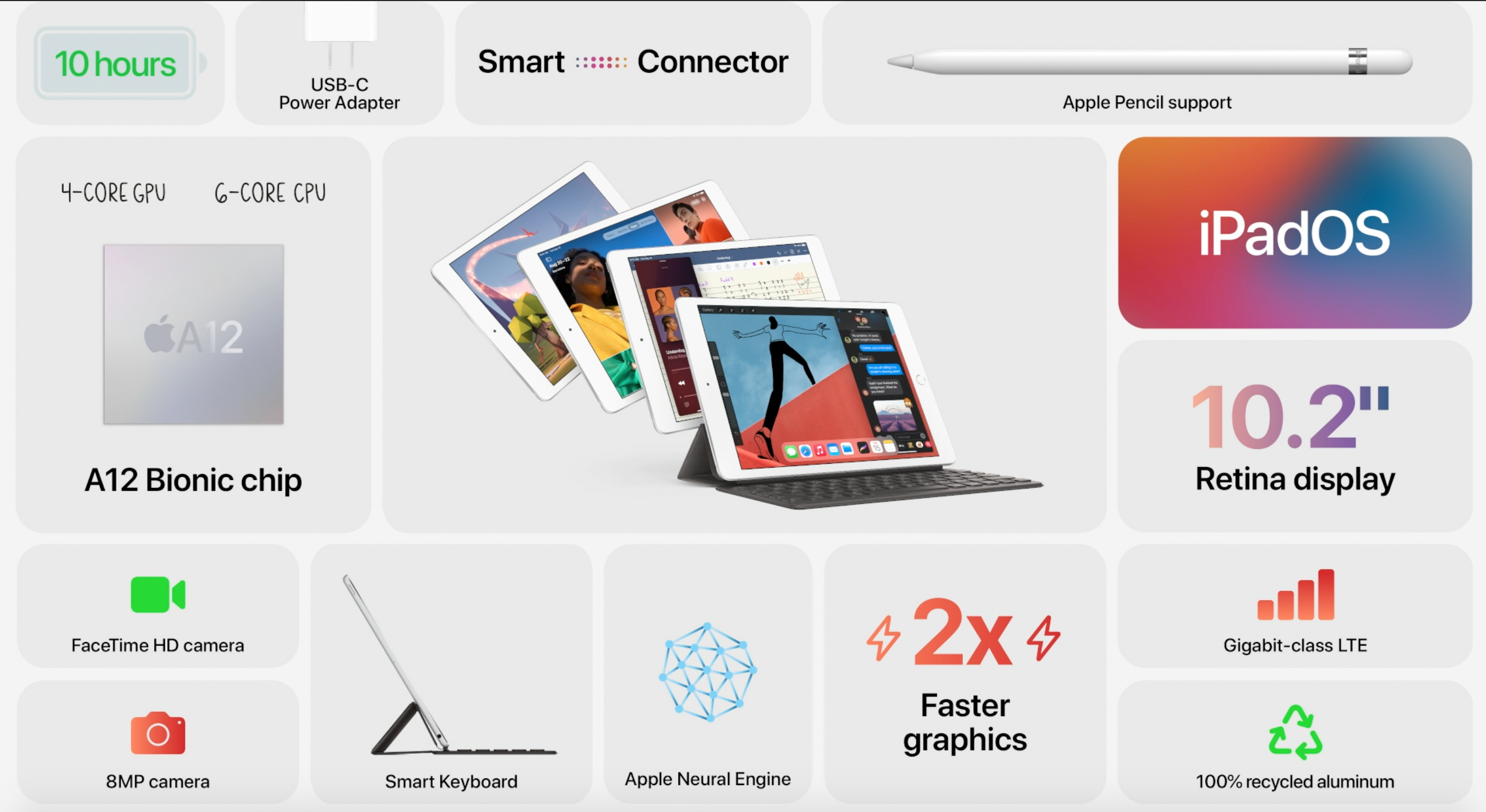 Apple also introduced a completely-redesigned iPad Air, which uses the company's latest five-nanometer A14 Bionic processor, making Apple the first in the industry to use a chip of such small scale. This allows the new iPad Air to be perform 40 per cent better than iPads using the A13 with up to 30 per cent faster graphics. All parts combined, it can process 11 trillion operations per second.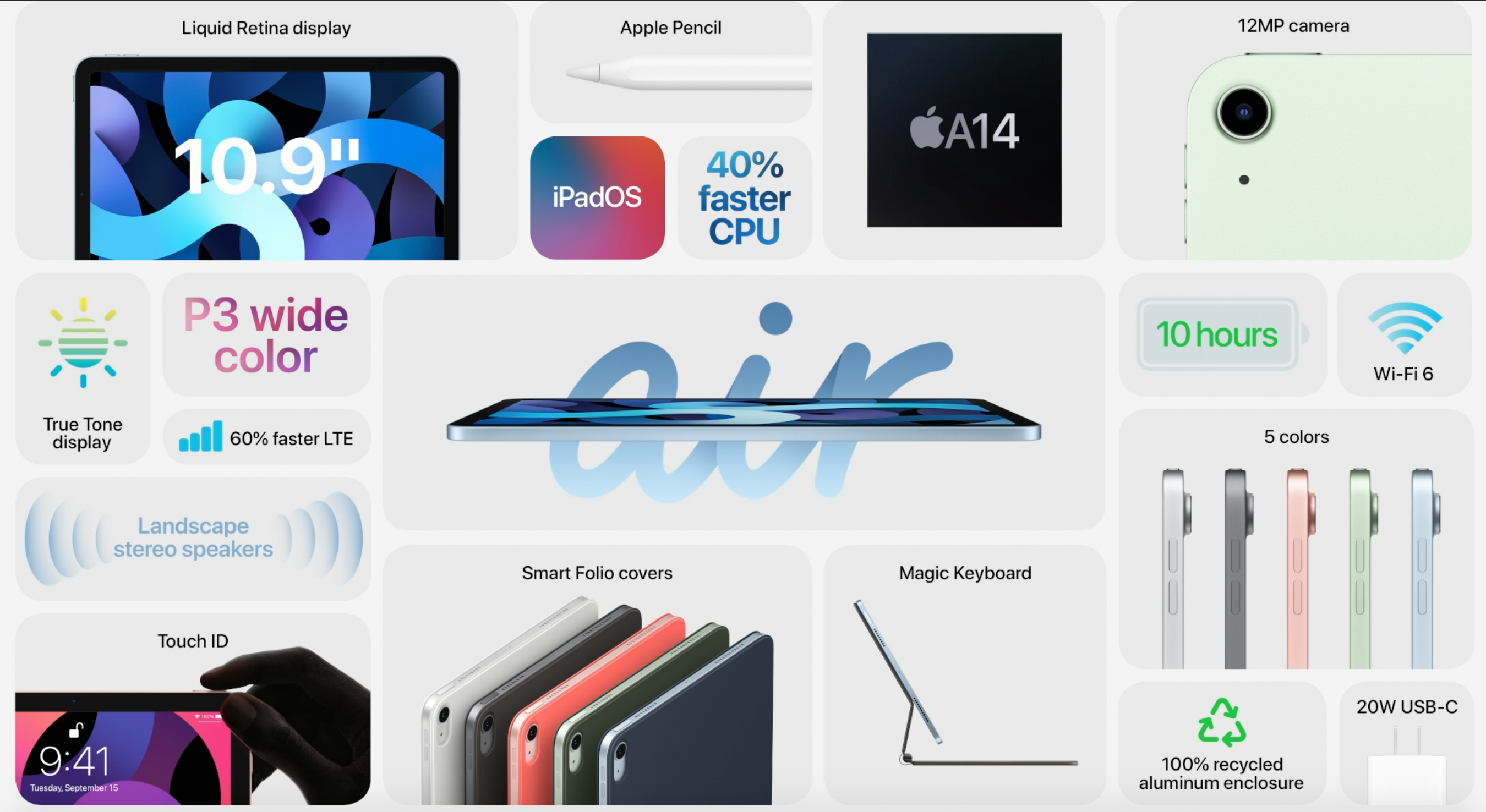 The new iPad Air will be using a USB-C port and has the same 12MP camera used on the iPad Pro.
Via SyndiGate.info


Copyright © 2022 Khaleej Times. All Rights Reserved.