Published July 26th, 2018 - 10:52 GMT
Crossing gender stereotypes have been done in the White collar jobs and women still have got a long way in receiving equal salaries.
However, Bassant Al-Bestawi, the 26 years old Egyptian decided to go further, or as we can say, go deeper in the ocean, as she decided to work as a petroleum and mining engineer and underwater welding.
Al-Bestawi is the first woman to work in these fields in the Middle East, and the only female in the international Marine Contractor Association (IMCA) Remotely Operated Vehicle (ROV) pilot in the region.
Read More
MEA Ranked Second in the Middle East by Tripadvisor
'Kiki' Dance Challenge Will Cost You Dh2,000 Fine, 23 Black Points in UAE
The female diver graduated from the Faculty of Engineering, Petroleum and Mining department, in Cairo. She couldn't apparently work underwater before having a background about diving, so she decided to take diving courses for three years upon graduating in several places, among them was an Emirati-Egyptian scholarship at the Arab Academy for Science and Technology and Maritime Transport.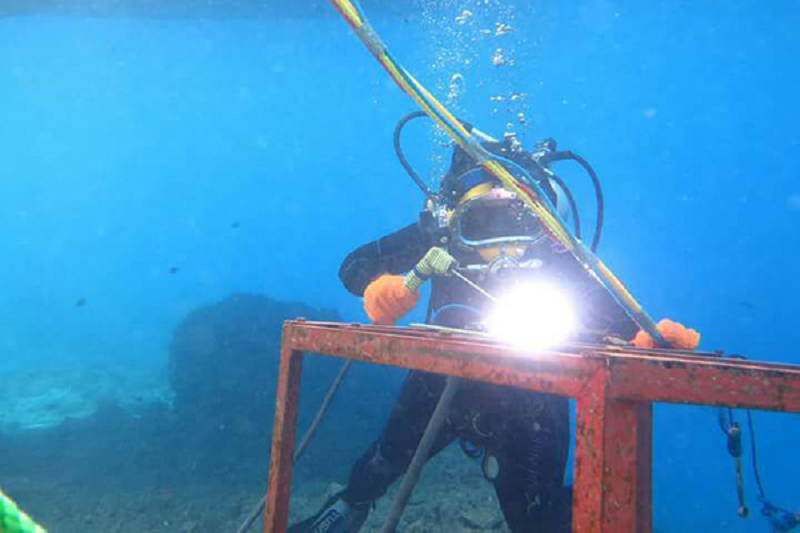 Via Al Ahram Weekly
Bassant earned the recognition of a welding trainer as well as a commercial and touristic diving trainer, then she started working in the field of (ROVs), robots that dive deep down in the sea beyond human's reach for survey purposes.
She is currently working as an Engineer in a marine business company. "I am in charge of quality assurance and safety matters related to marine projects like installing pipelines. In addition, I am in charge of the geometric monitoring of the equipment. This includes underwater welding, the monitoring of petroleum pipelines and protecting them from being eroded by sea water. I also prepare reports about the seabed before the company begins digging for petroleum," Bassant elaborated.
By Summer El-Morally